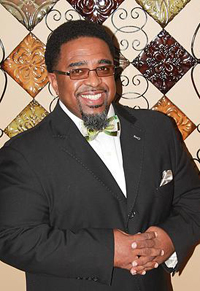 Pastor Rodney T. Williams Sr.
An anointed preacher and teacher, Pastor Rodney T. Williams is Founder and Senior Pastor of New Season Christian Church located in Indianapolis, Indiana. New Season Christian Church is a ministry with the purpose to give people a new beginning that will turn them into a new person.
In 1989, as a member of the U.S Marine Corps, Pastor Williams accepted the gift of salvation. Pastor Williams began training and serving in ministry under the leadership of Dr. Wayne E. Anderson, City of Refuge Christian Church, Honolulu, Hawaii where he served as an usher for three years, he then joined the "In Touch Ministry" (television broadcast ministry in Honolulu, Hawaii) as a counselor. And, shortly afterward became a leader of both ministries.
By the leading of God, Pastor Williams returned to Indianapolis in 1996 to continue his work for the Lord. In 1998 he received his ordination from Missionary Church International and began preaching and teaching relevant and encouraging messages.
Pastor Williams has over 19 years of ministry and powerful testimonies that is sure to touch and encourage your heart. Pastor Williams has been married to Lady Rhoda Williams for 18 years. Through this union God has blessed them with three children, Keisha, Brittany, Rodney Jr. and three granddaughters.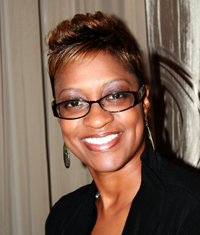 My desire has always been to live out His Word and not just quote scriptures. So, when the Bible says in Romans 5:3-5, "We can rejoice, too, when we run into problems and trials, for we know that they help us develop endurance. And endurance develops strength of character, and character strengthens our confident hope of salvation. And this hope will not lead to disappointment. For we know how dearly God loves us, because he has given us the Holy Spirit to fill our hearts with his love." I took God at His Word, and began to count it all joy in the midst of my situation. Now I can say, I thank God for the good, the bad, and the ugly because that has made me who I am today. A woman standing on God's Word, I am a woman determined that giving up is not an option!
My prayer is to help women learn how to seek the Lord in any situation and learn how to pray and develop a personal relationship with our Heavenly Father. Having the desire to want to know God and help build their confidence and faith to believe the impossible. Having the attitude and faith of Abraham, never wavering in believing God's promise, but will continue to grow stronger in her faith.
A woman who will search her heart daily and ask God to remove anything that will keep her from serving Him and fulfilling His plan and purpose for her life. A woman who is determined not to quit, not to give up, though outwardly she is perishing away but inwardly she is being renewed day by day (Read II Corinthians 4). Asking these questions, "How will I ever know what God is capable of doing if I quit? How will others know how good God really is if I give up?

A woman who will begin to see herself and others through the eyes of God; a woman that is complete and whole and not lacking anything; A Woman of Integrity.
New Season Christian Church